Tony Stark welcomed Lights to JUMP! 106.9 with a good old fashioned game of Mario Kart!
Lights shares that she has a 28-pound cat, she cried about 12 times during Wonder Woman, and she gets very real about the boundaries she crossed with this new album.
Watch: Tony Stark interviews Lights live on the JUMP! Ottawa Facebook page.
Listen to Skin&Earth here.
After Tony finishes the interview, he surprises Lights with N64, challenging her to a game of Mario Kart. Lights was over the moon to nerd out with Tony over this Nintendo classic. Lights was stiff competition for Tony, as Wario/Lights dominated over Donkey Kong/Tony Stark.
Tony awards Lights with his Mario Kart trophy, which Lights promises to put next to her Juno.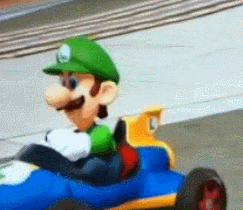 Thanks for coming in Lights, we had a blast!