Monday would have been
Betty White's 100th Birthday,
So JUMP! 106.9 is going to celebrate the way Betty would want.
---
On Monday, January 17th, please consider making a $5 to your favourite animal shelter or charity in honour of Betty White and her love for animals. Check out below for some ideas on who to donate to.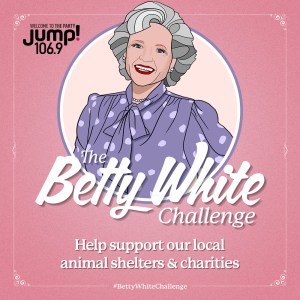 Animal Charities in Ottawa you can donate to: