Your Ottawa 67's currently sit first overall in the Ontario Hockey League and first in the Canadian Hockey League (CHL) rankings. Those are great reasons for all hockey fans to check out the 67's battle the Kingston Frontenacs on Tuesday morning, inside the Arena at TD Place… FOR FREE!! (That's right. No cost for a ticket! FREE!)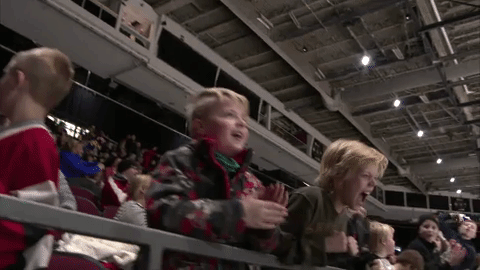 As rotating strikes involving Ontario teachers continue, the Ottawa 67's will host a special community game on Tuesday, February 25th with FREE ADMISSION FOR ALL FANS!!
Ottawa Sports & Entertainment Group CEO Mark Goudie said in a statement, "The atmosphere at our school day game is something everyone should experience. This year I'm happy to invite all student to see Canada's top rated junior hockey team….on us! That's right….free!"
Doors at TD Place open at 9:30 AM. Puck drop is just after 10:30 AM.
Please note that there will be no game day shuttles from Carleton University for this game.. However, your game day ticket will get you to and from the game on OC Transpo at no cost.
For FREE TICKETS to the February 25th game, click here. Tickets for all upcoming 67's home games are available here.
Enjoy and LET'S GO 67'S!!!
Mr. D 
JUMP! 106.9 (Ottawa) – Welcome To The Party!
91.5 THE BEAT (Kitchener) – The #1 Hit Music Station
104.5 FRESH RADIO (Cornwall) – Today's Best Mix
mrd@jumpradio.ca / mrd@915thebeat.com
Twitter: @MrDRadio Facebook: Mr. D Radio  Instagram: mrdradio
© 2020 Corus Radio, a division of Corus Entertainment Inc.