If you can't get enough of the hit show Stranger Things…now you can take it wherever you go.
1985 in 2019!!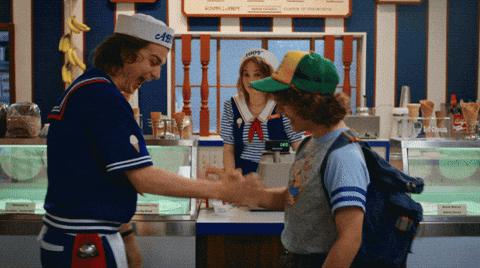 Nike has announced the Stranger Things collection. An apparel collab which keeps the 80s nostagia featured. The line includes shirts, hoodies, hats, and most importantly..sneakers.
They went with 3 sneakers, the Blazer, Cortez, and Tailwind. All 3 were staples of kids in the 80s. And who doesn't love that retro vibe? Seriously, Nike retros all their classic sneakers, causing a mad rush to get them from collectors.
They will be releasing a second sneaker line on Canada Day. Same sneakers but with the Red, White and Blue colorway to celebrate US Independence Day. Dubbed the "OG Pack", it also features the year 1985 on the heel, and a fireworks sock liner.
The shirts and hoodies, go simple with the Hawkins High School vibe. And those school gym class shirts we probably wore at least once in our lives. The hat shows off the schools Tiger mascot.
The first drop is June 27th, and the second is on July 1st.
I'll be dreaming about those Blazers!!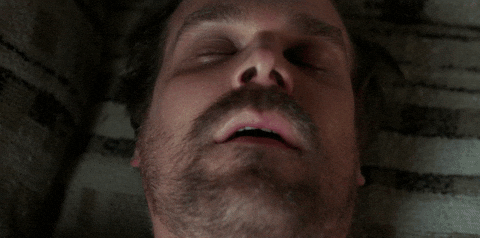 Oh and while I'm writing this….It just occured to me.
If they don't come out with a Jordan 11/Eleven….than it was all for nothing.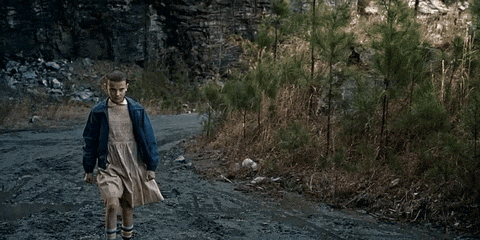 Or an Nike Eggo Sneaker!!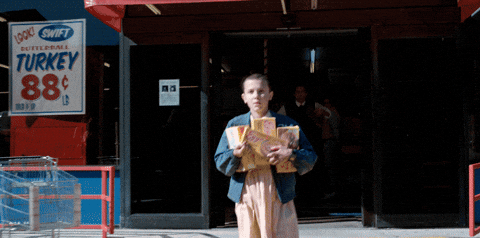 © 2019 Corus Radio, a division of Corus Entertainment Inc.