Will summer 2019 be the summer of Ed Sheeran?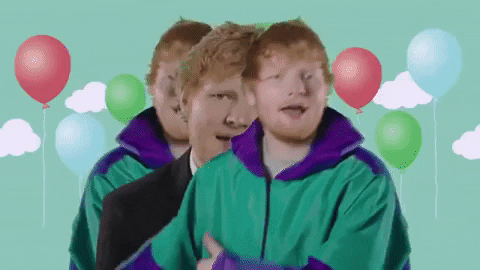 It's a good week to be a Sheerio! Yes, that is the pet name of Ed Sheeran fanatics. The more you know.
Ed Sheeran announced yesterday that he'll be dropping a Collaborations album called No.6 Collaborations Project coming up on July 12th. He also shared the track listing on his Instagram page, but he's very secretive as to who exactly will be featured on this album.
As of today, we already know about one collaboration. The track he dropped earlier this month with Justin Bieber, 'I Don't Care' continues to climb the charts a few weeks after it's release.
Today we got another new track off that album. Ed Sheeran teamed up with Chance The Rapper and PnB rock for this one titled 'Cross Me'.
It's an anthem of standing beside your HIBC (which thanks to this song I learned stands for 'Head bitch in charge'). It's got some r&b vibes with a really catchy hook. Between this one and 'I Don't Care' I can't pick the one I love the most. Watch the full lyric video below.
Can't wait to see who Ed collaborates with next!
© 2019 Corus Radio, a division of Corus Entertainment Inc.