Rapper Lil Dicky (who you might remember from this song) has put out a special all-star song for Earth Day 2019.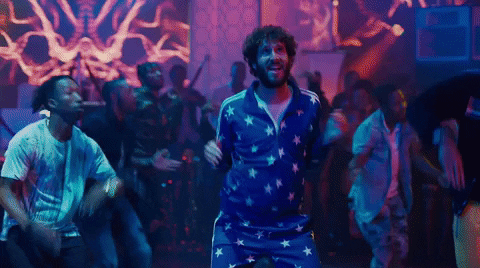 It's an animated music video music video featuring the voices of Justin Bieber, Ed Sheeran, Ariana Grande, Snoop Dogg, Kevin Hart, Shawn Mendes, and more.
The song is called "Earth" and it's on the trending page of YouTube today. He says "What started as a silly joke of an idea along the way became the most important thing I'll ever do."
Even Leonardo DiCaprio makes an appearance!
It begins with the problems people are facing across the world. Wildfires, climate change and pollution are the focus.
The video has over 24 million views since going live on Friday. In a press release, Lil' Dicky explained, "If we don't get our act together now, and change a lot about our fundamental behavior, Earth will become unlivable alarmingly soon. . . . So I wanted to make the most entertaining and epic piece of content possible, to get everyone aware and talking. Because it's now or never . . . Let's save the Earth!"
Lil Dicky partnered with the Leonardo DiCaprio Foundation to ensure a portion of proceeds will be donated to deserving charities.
© 2019 Corus Radio, a division of Corus Entertainment Inc.