So it's your Birthday and you're either on a budget, are trying to save, or just want to see how much free stuff you can actually get.
You also want to rent a limo, drink champagne, and pretend you're boujee af, but unfortunately your job doesn't pay you nearly enough to do that.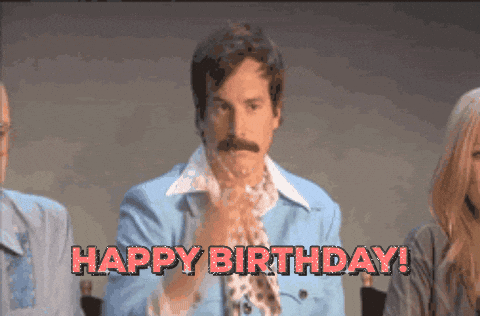 There are a ton of things you can do/eat in Ottawa that come with a discount or are completely FREE on your Birthday. Here are a few options.
Start your day with a free drink from Starbucks or a free tea from David's Tea. 
All registered Starbucks Card members get a free birthday beverage! All you need is your app. If tea is more your thing, you can sign up for the Frequent Steeper program to get a free cup of tea from David's Tea.
Time for breakfast? 
Go to Cora's website and sign up here before your birthday to get some birthday wishes, and a coupon for money off your birthday meal.
Denny's offers you a free grand slam on your birthday. Just make sure you have ID!
Download the Kettleman's Bagel app to get a dozen bagels for free on your birthday.
If you're saving room for dinner go to Booster Juice for a free smoothie.
Going shopping? A couple stores have you covered.
If you're a Beauty Insider, VIB, or VIB Rouge (oh god, your poor wallet) at Sephora, you get a birthday gift every month! This year you can choose from skincare minis from Glam Glow, mini lippies from Bite Beauty or some hair care from Bumble and Bumble. The best part is… just walk in and prove it's your birthday. No in store purchase necessary!
If you'e a member of the American Eagle Rewards program they'll give you 15% for your birthday month!
The Body Shop's Love Your Body Club will give you a free gift on your birthday and a 10% off coupon.
Sign up with Old Navy and get a free gift on your birthday. You'll also get a perk if you've never signed up with them before.
Now onto the most important part. FREE (or at least discounted) dinner and dessert!
Get a full buffet feast from Mandarin as long as you're with 3 others who are purchasing adult meals. You need to sign up one day in advance though. You can go here to do that.
Eat for FREE at Tucker's Marketplace in the Byward Market. They will check your ID though, so bring it with you.
Also in the Market at Blue Cactus Bar & Grill, if it's your actual birthday, enjoy a free entree. If you're just out celebrating before or after your birthday, get a free dessert!
The Keg will offer you a FREE slice of Billy Miner Pie for dessert if you're celebrating your birthday there (side note: It's SO delicious).
To top off your dinner you can go to Dairy Queen to get BOGO Blizzards when you join Blizzard the Blizzard Fan Club.
Or head to Baskin Robbins to get a BOGO scoop of ice cream or soft serve when you join their club.
Lastly, you can end the night with some laughs at Yuk Yuks or trap your friends in a small space and try to escape!
You can book 4 tickets on the month of your Birthday at Yuk Yuks and only pay for 3! Online booking only, which you can do here.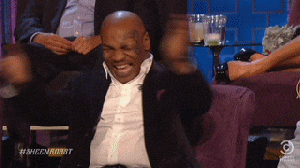 You can also book your birthday party at Escape Manor and the birthday boy or girl won't pay a dime! If you haven't been to an escape room yet, Escape Manor has two locations, and some of the most challenging rooms in the city, so don't feel bad if you never make it out.
Whatever you're doing for your birthday, take advantage of some of these incentives and save some cash! Happy Birthday to you!
© 2018 Corus Radio, a division of Corus Entertainment Inc.