Everyone was buzzing yesterday in anticipation of Beyoncé's main stage debut at Coachella, and she did NOT disappoint.
The superstar performed a full set in front of thousands of screaming fans, with perfectly coordinated dance routines and flawless vocals.
The performance was full of surprises, including a dance routine with her sister Solange Knowles, duet with husband Jay Z, and a surprise reunion with Destiny's Child members Michelle Williams and Kelly Rowland.
The trio took to the stage to perform their 90's hits "Lose My Breath," "Say My Name," and "Soldier," causing all 90s kids to collectively lose their minds.
Seriously – CHILLS watching that.
Beyoncé's show marked the first time a black woman headlined the festival, a fact which was celebrated both by fans online, and the singer herself on stage.
Whether or not you're a fan of Beyoncé, it's hard to deny that this has to be one of the most amazing, elaborate shows performed at an outdoor festival.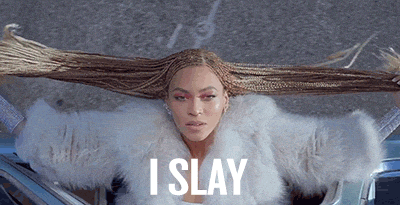 It makes you wonder what's coming for her "On the Run II" tour later this year!
© 2018 Corus Radio, a division of Corus Entertainment Inc.