"Fifty Shades Freed" premiered this weekend, with fans of the saucy series rushing to the theatres to see the final in a trilogy that has been widely panned by critics, but a guilty pleasure for many.
The first reviews are officially in, and it's a bit of a mess.
It is currently sitting at a critic approval rating of 11% on Rotten Tomatoes, BUT it has an audience score of 51%.
Official critics on the site are tearing it to pieces, with gems like…
"If Christian Grey was ugly and worked at McDonald's he'd be either arrested or on an FBI watchlist." – Robert Kojder, Flickering Myth
"Fifty Shades is a veritable orgy of ineptitude and unprofessionalism – which might not be a problem, except that the film also insists on showing everyone at work all the time." – Angie Han, Mashable
"My NYE resolution is to be more positive. I found something positive to say about Fifty Shades Freed. We're finally done with this crap and that is a positive. Right?" – Gary Walcott, Tri-City Herald
""Fifty Shades Freed" suffers from a lack of rhythm, moving from plot point to plot point with as much spontaneity as meal-planning for one's luxury penthouse household with one's housekeeper." – Anna Hartley, The Wrap
Only 11 of the 102 critics gave it a "Fresh" rating, with several admitting it was a guilty pleasure.
On the audience side of things, the reviews are a bit more evenly split – fans of the series are still fans, and haters still hate it.
"I would find more pleasure in burning my dollar bills than watching this movie" – Abhinav K
"With all the awful reviews, I was not too keen on seeing it but I was pleasantly surprised. If you like the first two you'l like this one too.!" – Mimi J
"Stupider than Twilight." – Troy a
"Loved this moving, thrilling at times and good drama. Loved the ending. Definitely going to see again in theaters." – Carlie R
"Yeah if you could NOT desecrate my beloved Seattle with your stacked s–t softcore comedy, that'd be great." – Amanda I
It genuinely seems like for every bad review, there is a good one. At least, for the audience scores.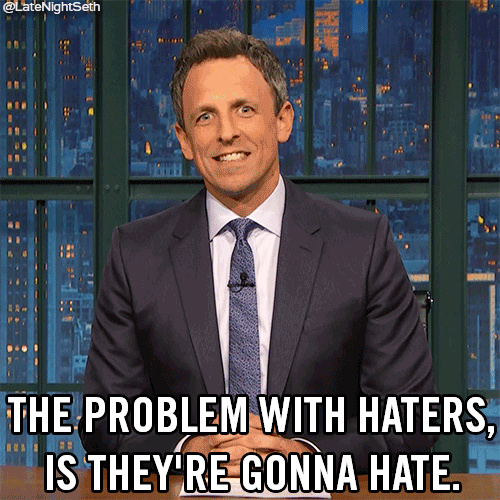 © 2018 Corus Radio, a division of Corus Entertainment Inc.