Let's be honest, you could have pit Shania up against ANYONE and she would have won.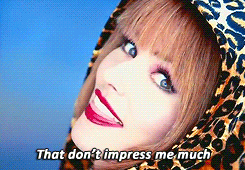 If you didn't know, the segment first originally introduced on James Corden's late night talk show, 'Drop the Mic' has been transformed into it's very won show on TBS. 
And while Megan did a good job, as a Canadian you must pledge allegiance to Shania. That's just the way it is.
Watch the full battle below, and let us know in the comments… Who do you think won?
© 2018 Corus Radio, a division of Corus Entertainment Inc.